June 7, 2018  Queenie Yu on CityNews: 2018 Ontario Election Panel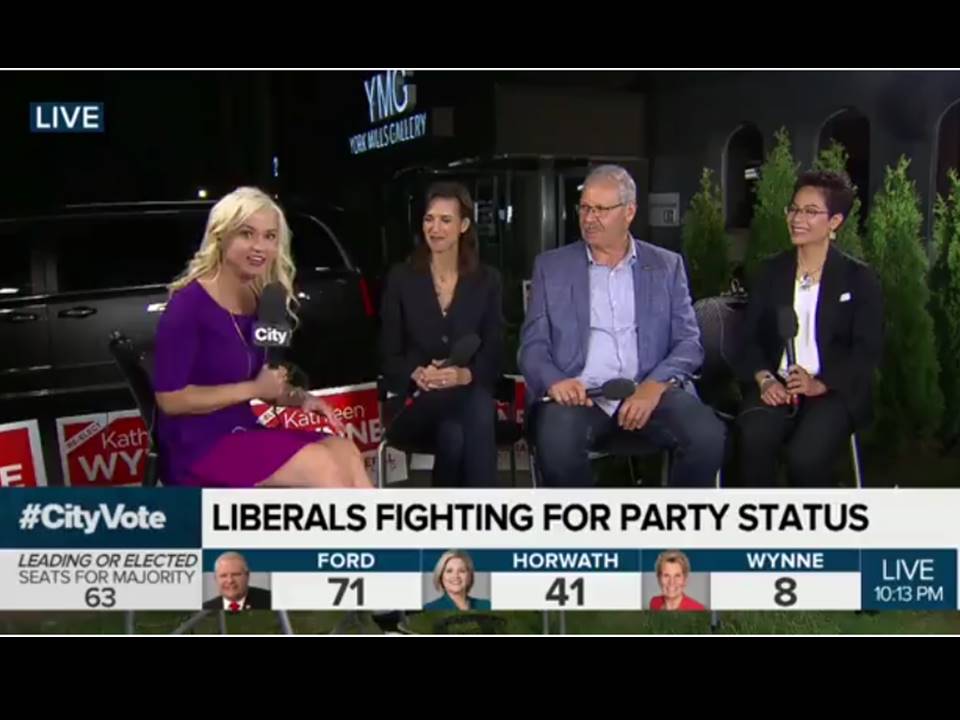 June 3, 2018  'You're probably not going to be voting for us': Over two dozen fringe parties vie for attention in Ontario election
That's exactly the aim of Queenie Yu's Stop the New Sex-Ed Agenda party.
She ran as an independent in the 2016 Scarborough-Rouge River byelection and said her activism pushed then-leader Patrick Brown to clarify his stance on the sex-ed curriculum. She supported Progressive Conservative leadership candidate Tanya Granic Allen in that race, and said Granic Allen's vocal opposition to the sex-ed curriculum forced all the candidates to take positions on it.
"Our goal isn't to win a seat at Queen's Park, but to send a message to those who are at Queen's Park and to influence them," Yu said.
June 1, 2018  Alex Pacis on Praise Life Morning Show with Clairmont Humphrey
May 24, 2018  Fil-Can Pastor Alex Pacis to run for small new political party in Mississauga Centre
So if their chances of victory are very slim, why is Alex Pacis still running?
The ouster of Tanya Granic Allen is the first reason. A source close to Pastor Pacis' campaign (who has requested not to be named due to their strong affiliations within the PC Party) said, "With Tanya gone, we lost a big voice in the social conservative movement". The source explained that many of Allen's supporters were shocked, disappointed, and angry. They added: "Tanya was a democratically elected candidate. She won around 55% of the votes, and won on the first ballot". The candidate, Mr. Pacis, agreed with the sentiment. "We [social conservatives] lost the best voice we could have in Tanya", he said in the phone interview.
But the foremost and primary reason why Alex Pacis is running is to bring attention to what he and many social conservatives call the "radical" nature of the sex education curriculum being imposed by the governing Liberals. People who are aligned with the campaign agree that the sex ed curriculum is not "age-appropriate", and mentioning that teachers, psychologists, and faith groups were not consulted about the formation of this sex ed curriculum. Mr. Pacis has also grown concerned about the stories of parents from his church and other churches affiliated with his ministry regarding what is being actively taught in schools regarding sex education. In short, he is running for the parents and their children.
May 30, 2018  Queenie Yu on The Rick Gibbons Show 1310 News, May 30, 2018
We aren't running to win a seat but to send a message. Those who vote for Alex Pacis are saying four things:
1. NO to Ford's decision to overturn Tanya Granic Allen's democratic nomination result
2. NO to Wynne's sex-ed
3. YES that pro-family voters are numerous and have to be heard
4. YES that parents are the primary educators of their children
Queenie Yu on CBC May 29, 2018 Bill 89: Wynne & Horwath's Attack on Parental Rights
Dr. Jordan Peterson: "I don't think the children's best interest are being put forward by policies such as this. It's a mistake and we are going to pay for it in a big way because we are moving very rapidly to a point where radical interventions like puberty blocking hormones for example and even surgical interventions are being implemented on young and younger people."